The use of hardboard siding is popular among homeowners because it is inexpensive and reflects a high aesthetic value. This type of material was very popular during the 1980s to the mid-1990s. But while it has its benefits, the main issue with this siding material is the fact that it can absorb water.
Accordingly, the moment the water is absorbed by the material, it loses its durability and can quickly deteriorate. If you choose this material, you need to know how to maintain your hardboard siding in Denver.
8 Choicest Ways to Maintain Your Hardboard Siding
8 Tips to Maintain Your Hardboard Siding in Denver (Image Source: Pexels)
Hardboard siding might be nice to look. However, it can be prone to damage if you do not know how to maintain it. Water damage is what you need to keep an eye on. Follow these tips to care for your siding and make them last:
Always inspect your siding for signs of damage.
From loose nails to cracked paint, make sure you do not neglect them. If there are signs of aging or tear, they can be vulnerable to moisture penetration. Prevention is always better than cure.
The Slope of the Ground from the Siding
Make sure that the ground is sloped away from your siding. This will discourage water from accumulating and pooling near the siding. When this happens, it can cause your siding material to rot or form mildew.
Accurate Location of Installation
Make sure that the siding is installed at least 6 inches above the ground. Doing this ensures that your hardboard siding is not exposed to water. It will preserve the material from softening and weakening.
The Position of Your Drainage System
Make sure your drainage system such as downspouts or pipes is positioned away from the siding. The water from the drainage can cause damage to your siding, especially with constant exposure.
Direction of Sprinklers
Make sure your sprinklers are not pointed towards the siding. This can make the siding prone to damage. It happens especially with water that is sprinkled at a high-pressure level.
Gutter Maintenance
Make sure your gutters are well-maintained. If there is a leak or your gutters are sagging, it can cause water to be absorbed into your siding.
Cleanliness of Hardboard
Clean your hardboard siding often. If possible, avoid cleaning your siding with a high-pressure washer.
Damage Repair
Repair damage as soon as you spot it. as mentioned above, small damage can develop into something significant over time.
Looking to Install Hardboard Siding in Denver?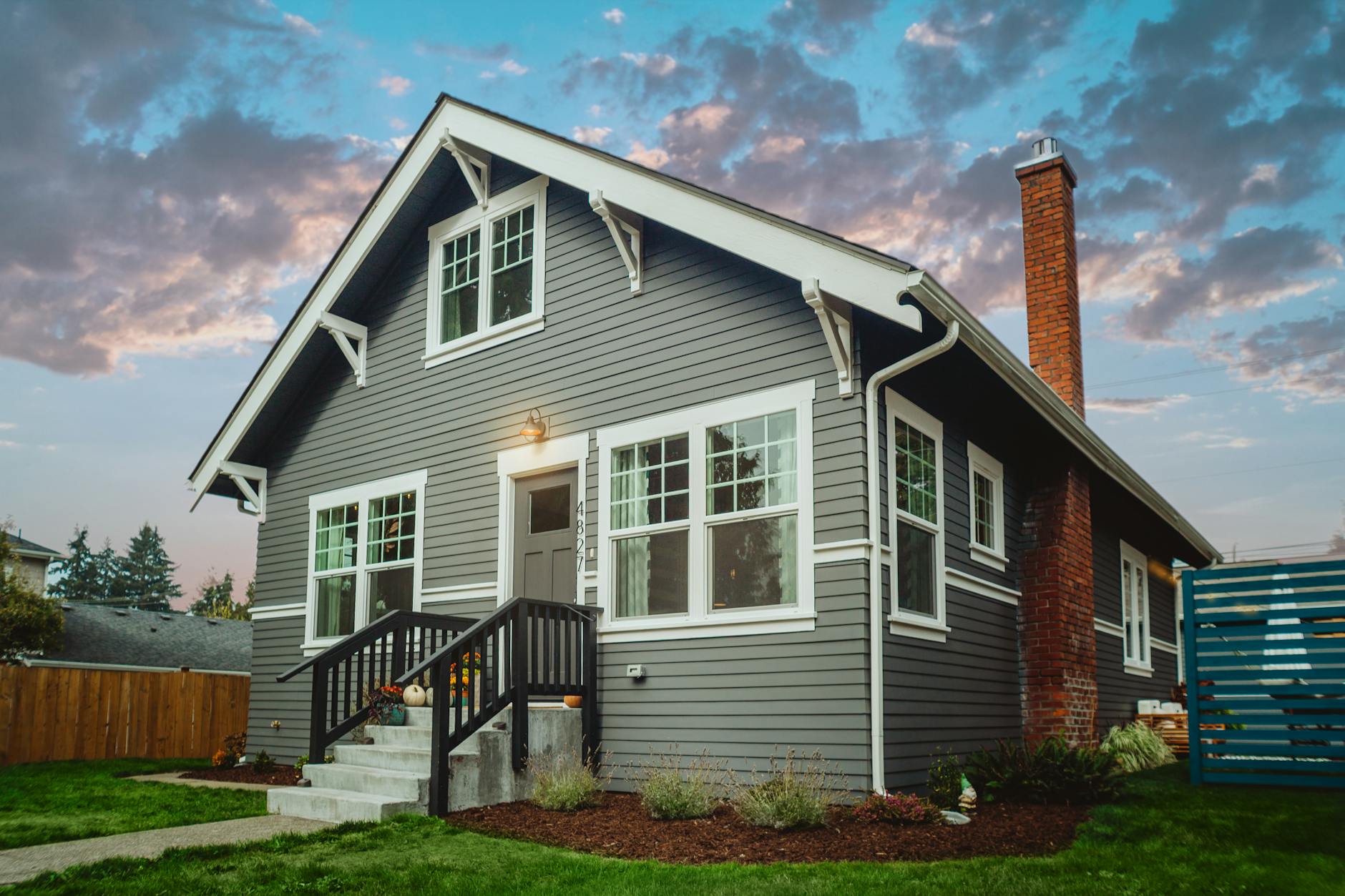 8 Tips to Maintain Your Hardboard Siding in Denver (Image Source: Pexels)
Now that you know how to maintain and care for hardboard siding in Denver, you can begin your search for installers in the area. At K and G Solutions, we can provide the service you need. We are the go-to option for siding, roofing, windows, and solar installation in Denver.
We are best known for our siding services and can provide you with several siding colors Denver has to offer to match your architectural style. And if you are looking for fire-resistant siding materials, our experts can provide you with advice on the best options. Feel free to request a quote today so you get an estimate from us.
If you want to see our previous works, you can visit our gallery to see the projects that we have done. You can also visit us at 12412 York Street, Thornton, Colorado. We are open from Monday to Friday from 9 AM to 8 PM. For other queries, you may call us at (720) 883-1267.